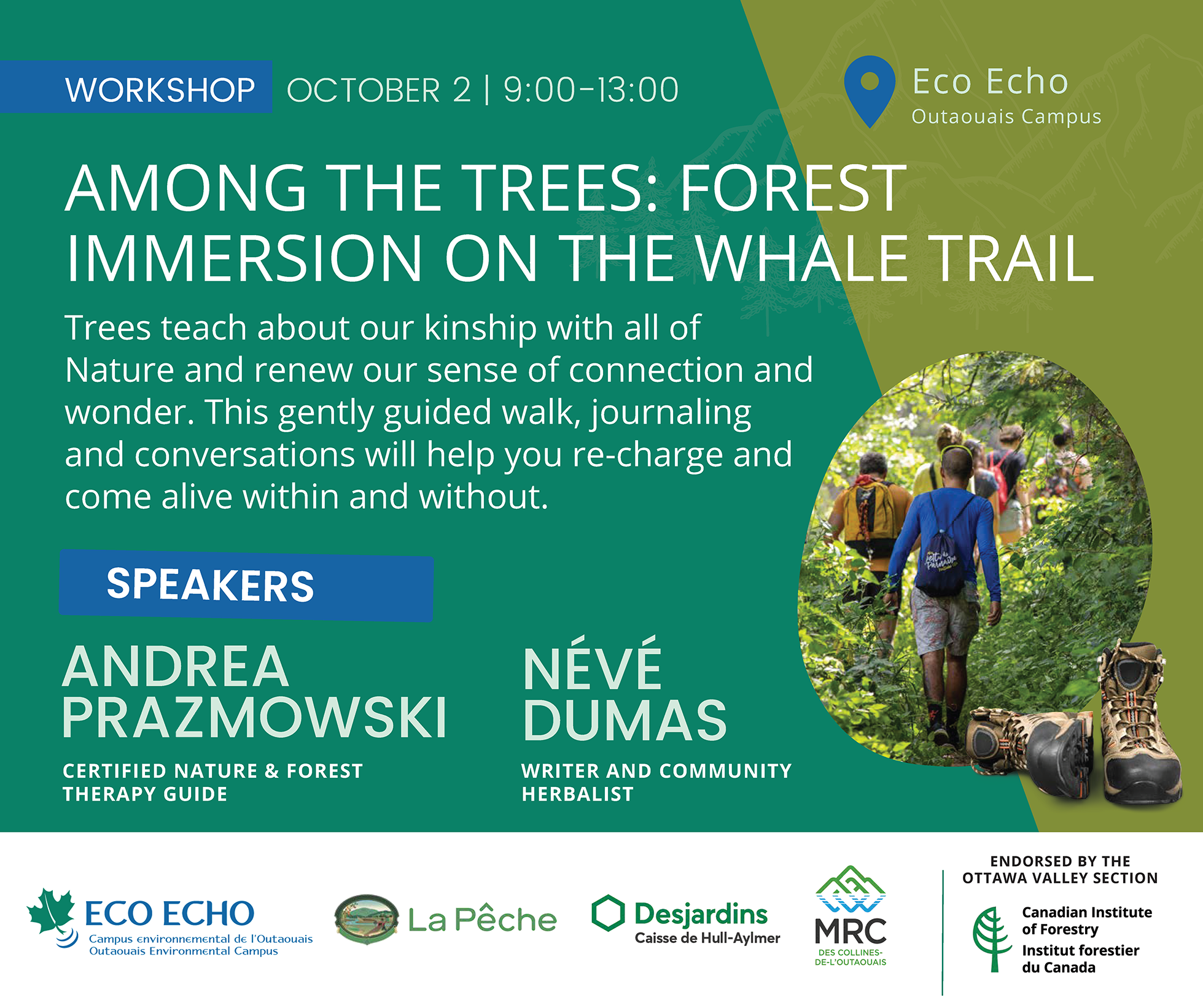 Event currently at capacity. Please call (819) 827-6142 to be added to the waiting list.
---
Andrea Prazmowski, Certified Nature & Forest Therapy Guide (foresttherapyottawa.ca)
névé dumas, writer and community herbalist
Trees teach about our kinship with all of Nature and renew our sense of connection and wonder. This gently guided walk, journaling and conversations will help you re-charge and come alive within and without.
Presented in partnership with La Pêche Global Forest Wakefield (la*****************@gm***.com) f: @LaPecheGlobalForestInitiative
Contact us by text at 819-360-1833 if you have special needs/questions
Eco Echo (29, chemin Trowsse off Rockhurst) Parking is limited.
Bring water, a journal, snacks, and a mat to sit on
**The Whale Trail was completed by Sentiers Wakefield Trails volunteers.